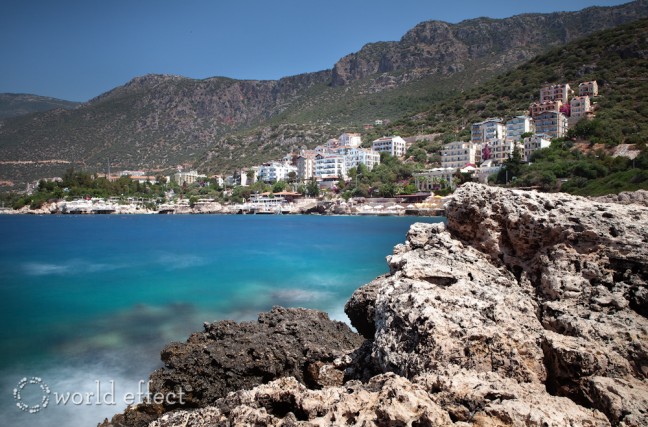 Greetings and sorry for our absence! Just a heads up, if your hard drive is starting to fail, sometimes your backup drive is about as worthless as a broken hard drive. Apparently, our misbehaving hard drive was sending corrupt data to our backup. As a result, nothing worked including all our photos for the trip.
We are long gone from Turkey, but the good news is that we found a place that was able to recover everything and give this laptop that's been beat up and around the world twice a shiny new upgraded hard drive.
Long story short, we will start back up where we left off. After India, our next stop was Turkey to check out some reclaimed rugs and textile artisans. We landed in Istanbul and then took a quick flight to Antalya which is on the south coast. We rented a car and made it to our favorite Turkish destination, Kas (pronounced Cash). The slower pace of life here was certainly what we needed coming from Mumbai. Kas brings back great memories from exploring this area a couple years ago with some of our best friends Jevan and Casey (KID Collective).
We'll have more posts to come from Turkey. For this post I've included a few shots when I was experimenting with long exposures in the middle of the day. It kind of smooths out the water, and hopefully represents just how gorgeous the water is here. These were all taken with ND300 filter and around 15-30 second Exposures.